Welcome to BNESIM Offers page!
Here, we offer various promotions and discounts that can help you stay connected while traveling abroad. Our promotions including coupon codes and cashbacks are regularly updated, so be sure to check back often to take advantage of the latest deals.
Some promotions may have expired, but don't worry – we're always working on new deals to help you save on our services.
Don't miss out on the chance to save – be sure to visit us often!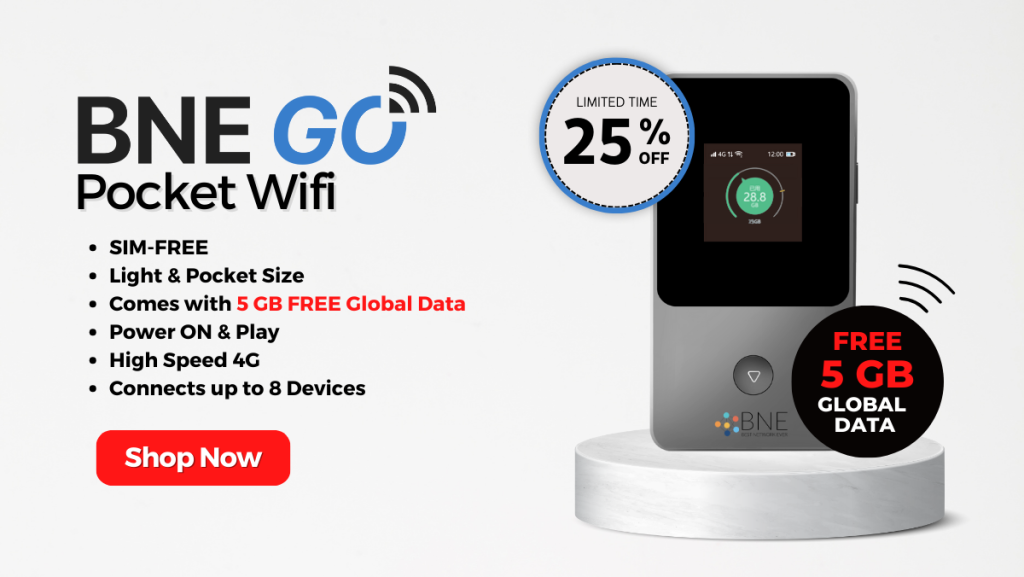 For the next 48 hours, our popular BNE GO Pocket WiFi is available at a special Cyber Monday price of just 99 Euros, down from its regular price of 129 Euros.
Use the coupon code BNEGO30 at checkout and get 30 Euros OFF your purchase and free international shipping!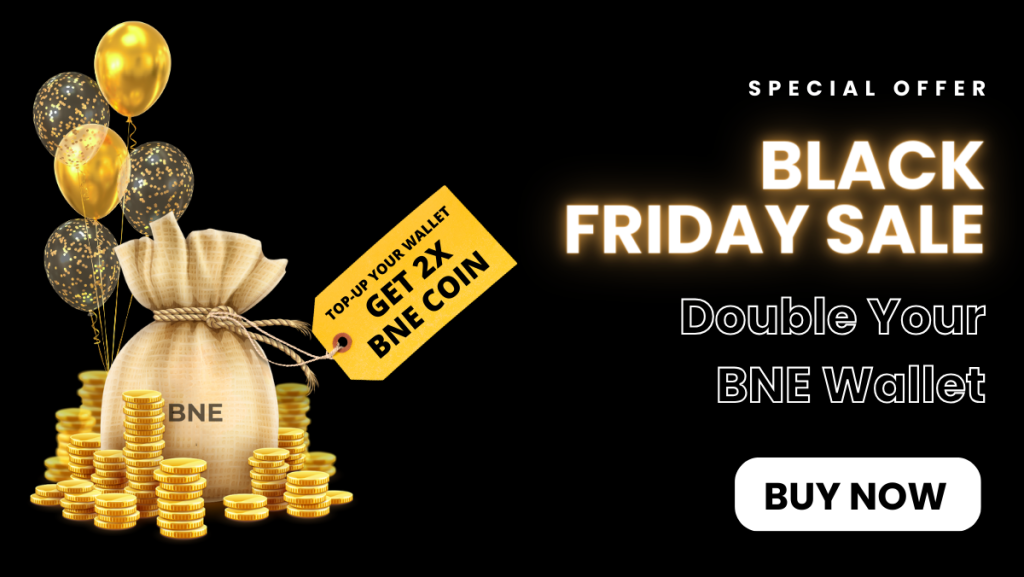 Witness Your Coins Multiply! Top up your wallet from November 23rd to 25th to enjoy these bonuses: 50 BNE Coins + 25 Bonus, 100 BNE Coins + 75 Bonus, top up 200 BNE Coins or more to double your coins!
BNESIM has been honored with the prestigious title of "World's Best Travel SIM Card" at the World Travel Tech Awards" for the fourth time! Let's celebrate! Get 30% off on all our products!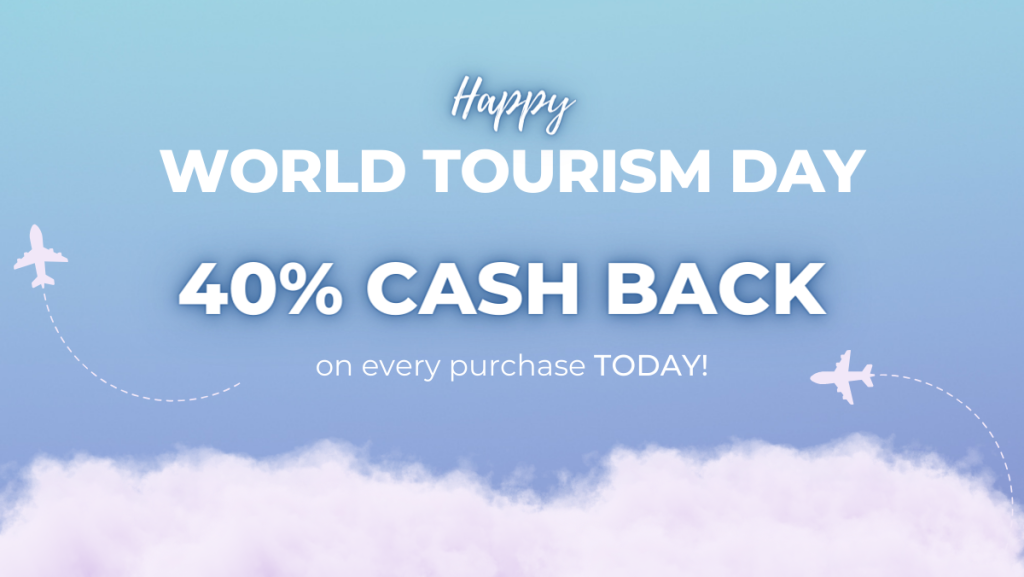 To celebrate World Tourism Day, we're excited to bring you an exclusive offer: get 40% Cashback
on every purchase made through your wallet!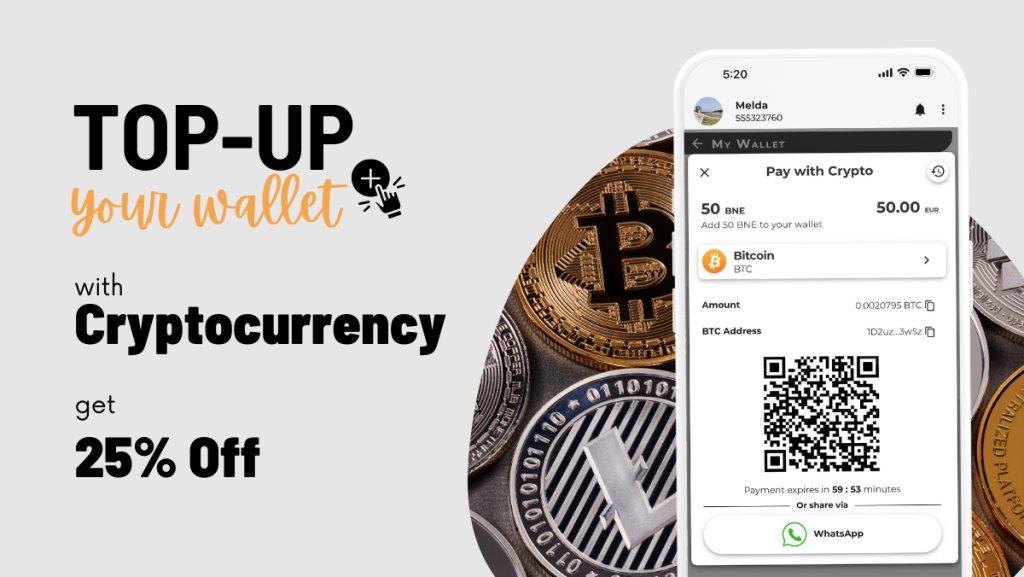 Top-up your Wallet with crypto and get 25% off on your next purchase. A unique coupon code will be automatically assigned to your account.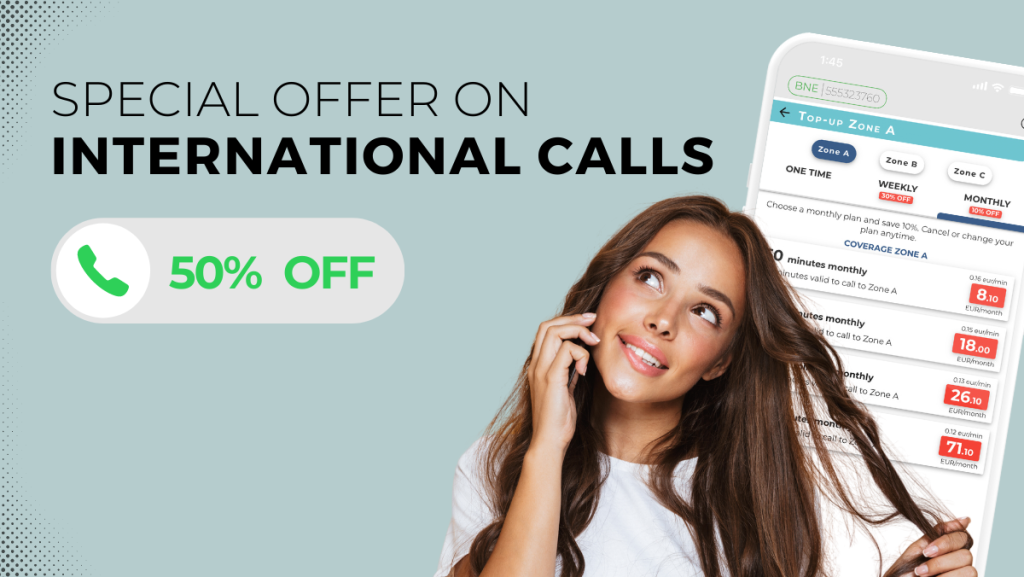 An exclusive 50% discount on international calls. USE CODE: CALLS50. Stay connected with your loved ones while traveling the world.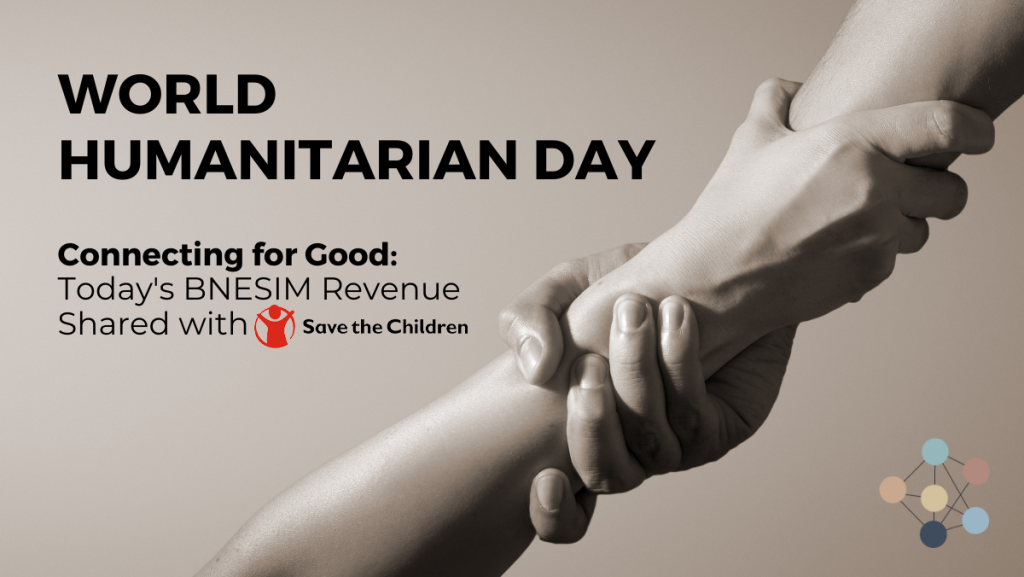 Beyond technology, connectivity creates impact. On Humanitarian Day, BNESIM revenue have been donated to "Save the Children".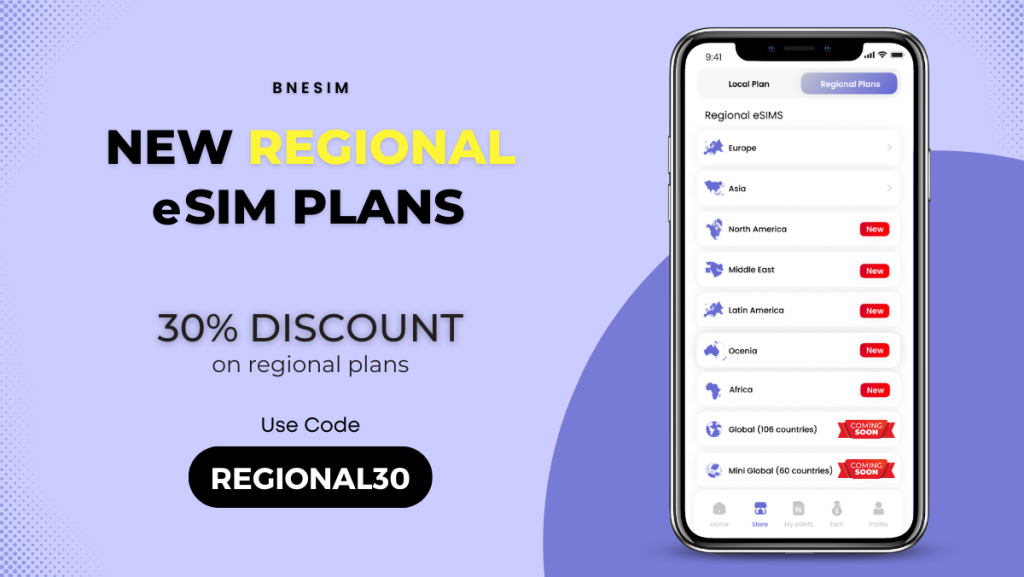 Introducing our new regional eSIM plans with an exclusive 30% discount offer. Stay connected without borders. USE CODE: REGIONAL30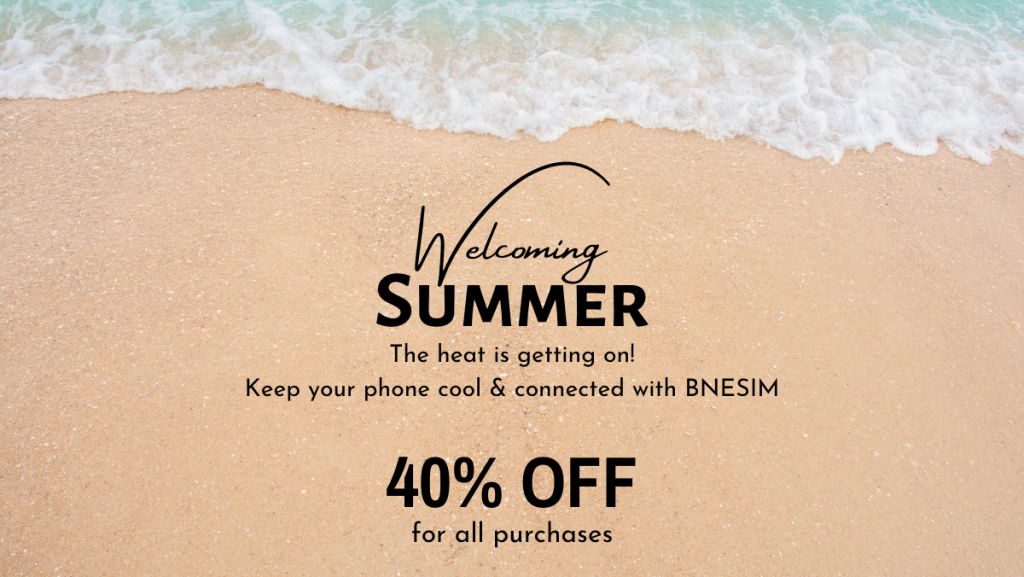 To help you prepare for summer, we're excited to offer you an exclusive discount code that gives you 40% off on all purchases, up to 20 euros! USE CODE: SUMMER40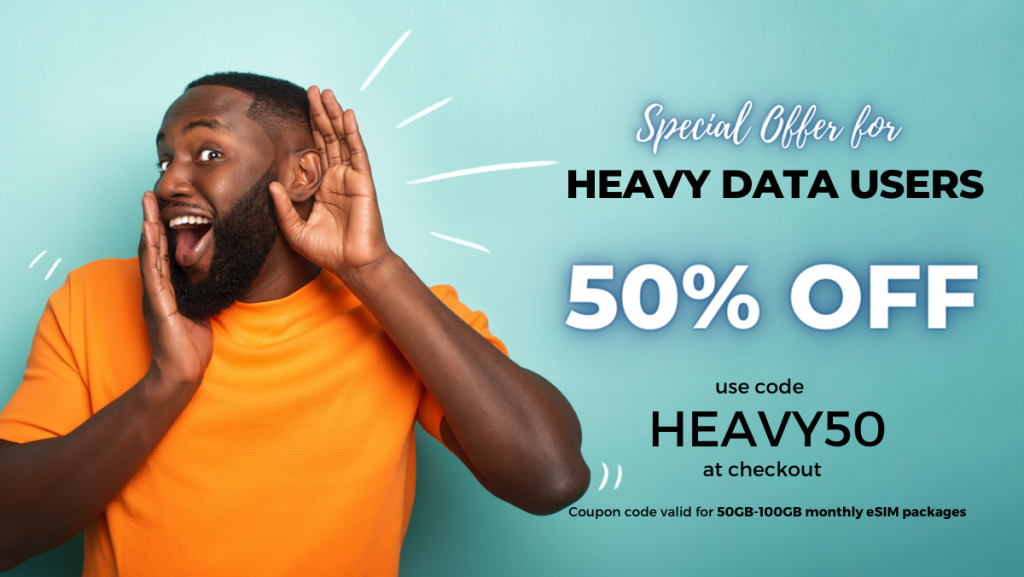 For a limited time, you can enjoy a whopping 50% discount on our 50GB-100GB monthly data packages. USE CODE: HEAVY50 at checkout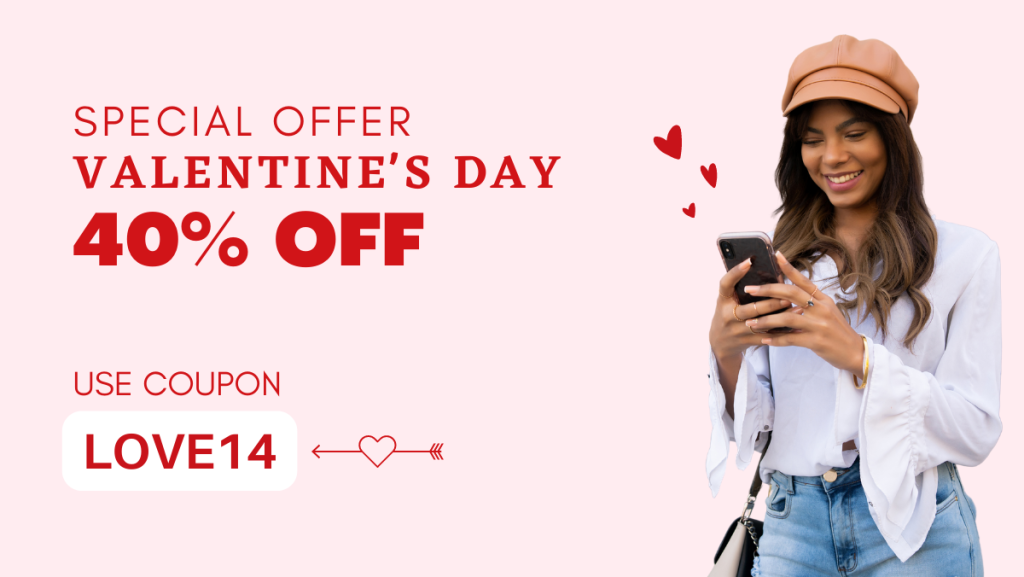 We are sharing the love with 40% off everything. Get 40% off on all purchases up to 20 euros. Hurry up, the coupon code is valid until the 15th of Feb.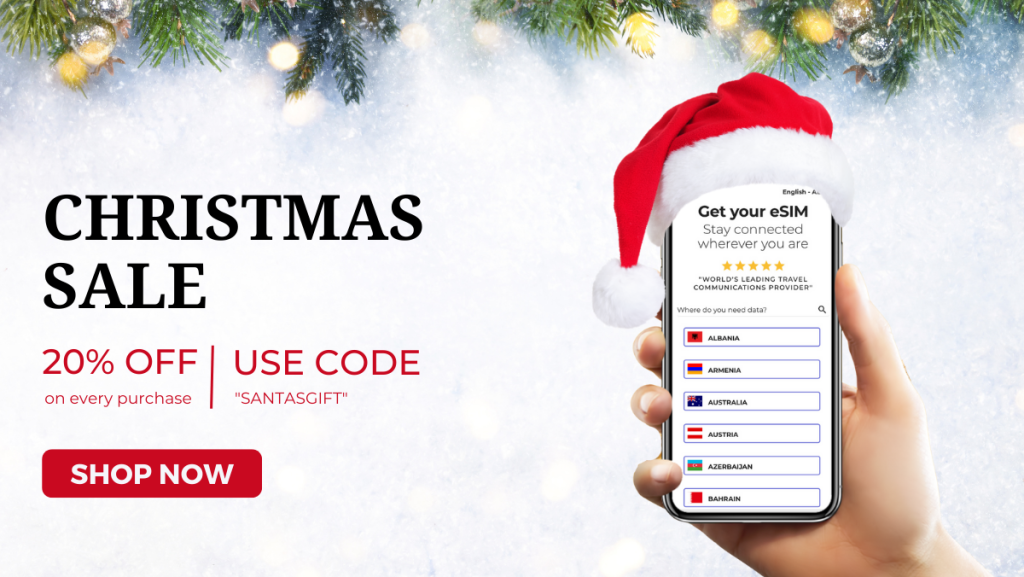 Looks like you've been placed on Santa's Nice list! Great job! You should already know that comes with a lot of benefits. USE CODE: SANTASGIFT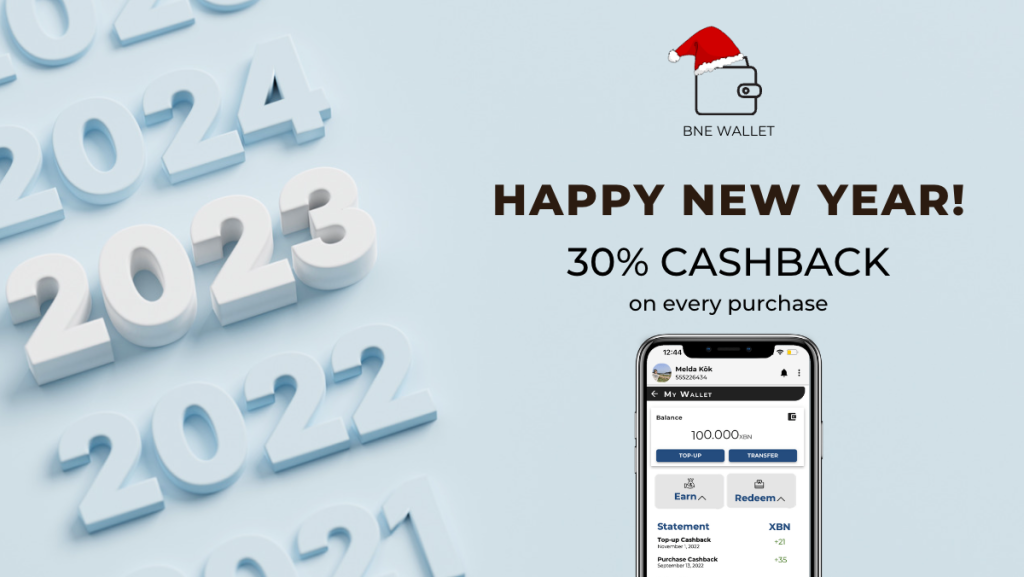 We would like to wish you the happiest New Year. Let's start the year on a good note, shall we? Make any purchase now and get 30% cashback up to 100€ on your BNE Wallet.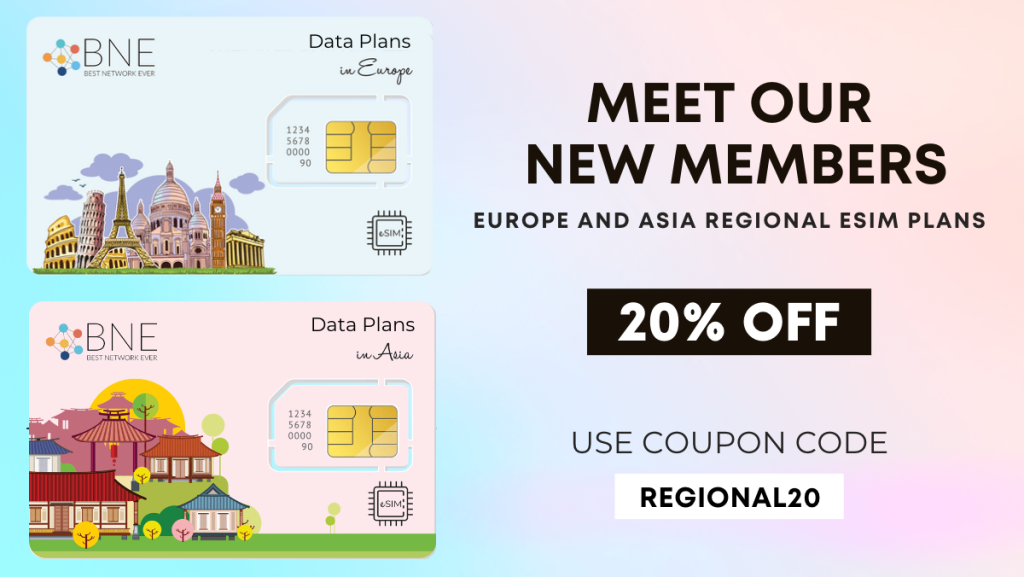 Our regional data plans are available on eSIM now. We have 50 plans to choose from, including daily, monthly, and one-time packs. USE CODE: REGIONAL20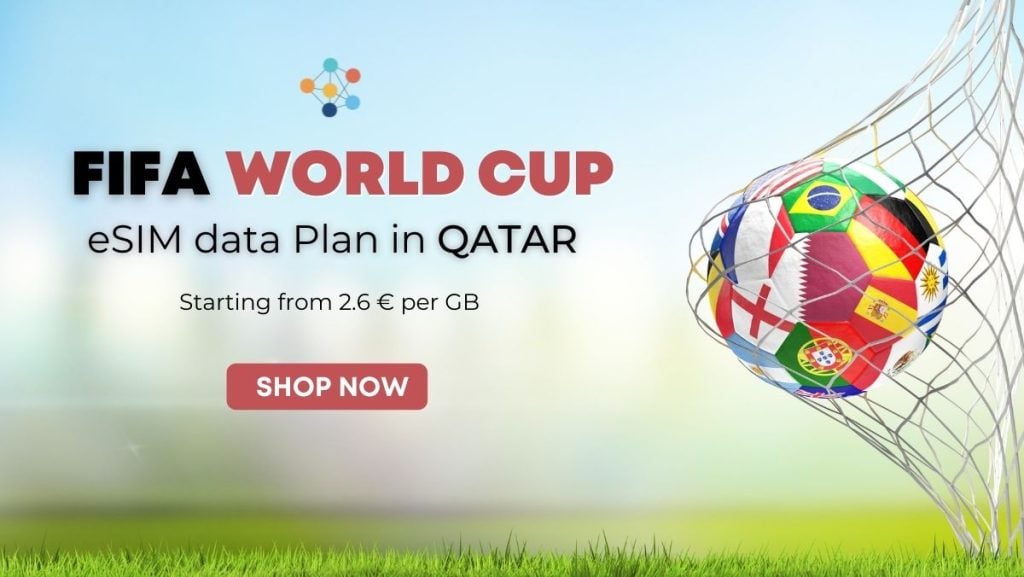 Are you flying to Qatar to watch your favorite team live? Worried about high data roaming fees? We have got you covered! We offer the best price plans in Qatar!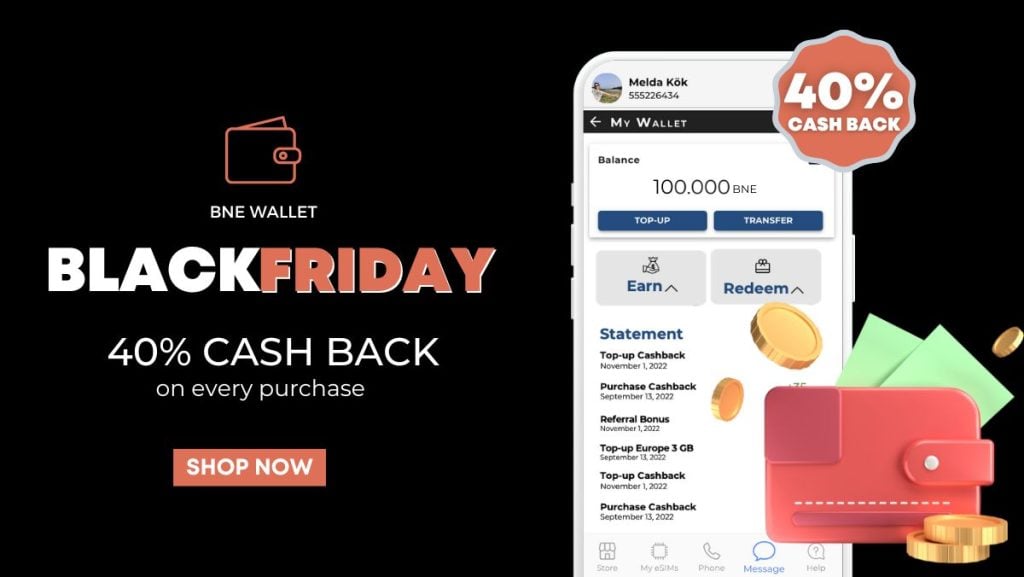 WE ARE CELEBRATING BLACK FRIDAY BY GIVING 40% Cashback on every purchase made with wallet! It is time to meet with BNE Wallet!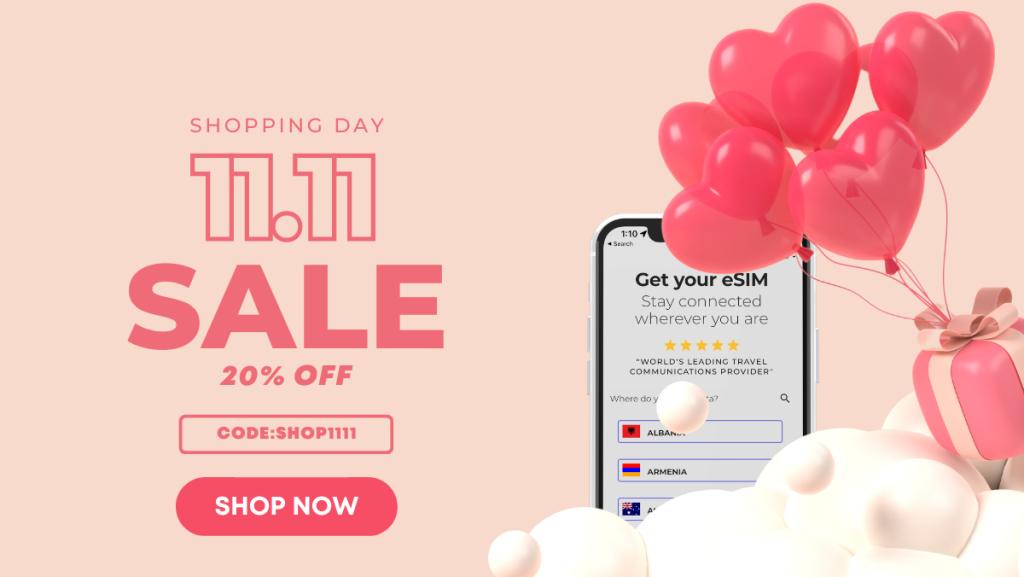 CELEBRATE SINGLES DAY with 20% OFF on all purchases. Today's the DAY to celebrate self-love! Simply USE CODE: SHOP1111 at checkout.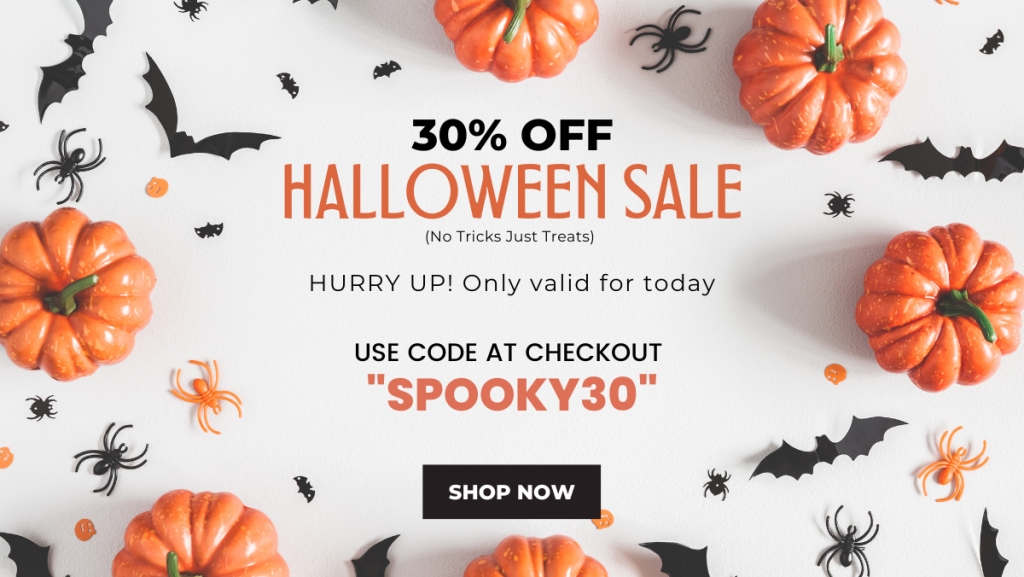 The Halloween Sale is here!
All products are discounted for today only.Use coupon code during checkout. "SPOOKY30"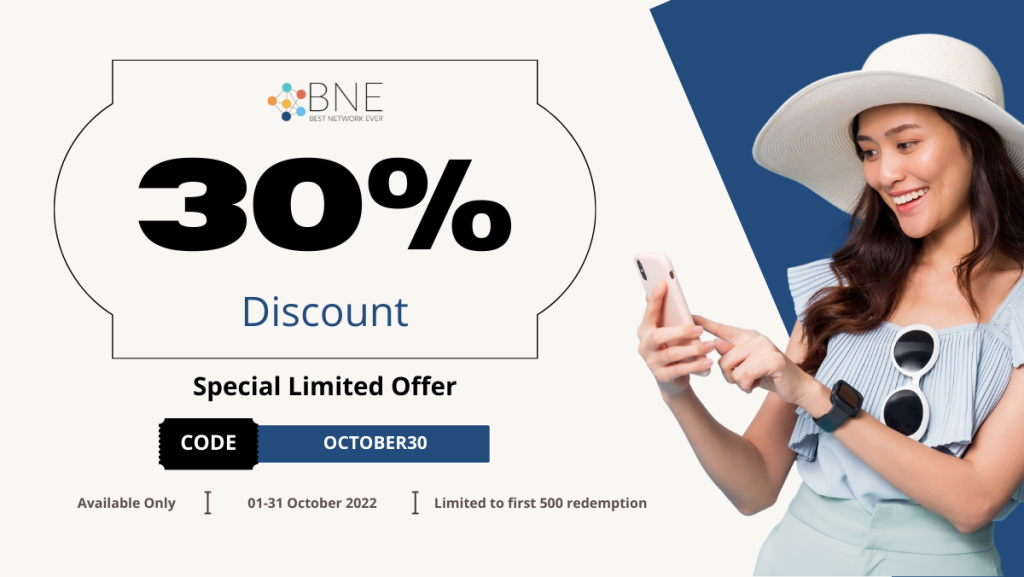 Don't let October savings pass you by! Purchase your mobile data plan to save 30% and get your connectivity for your next travel.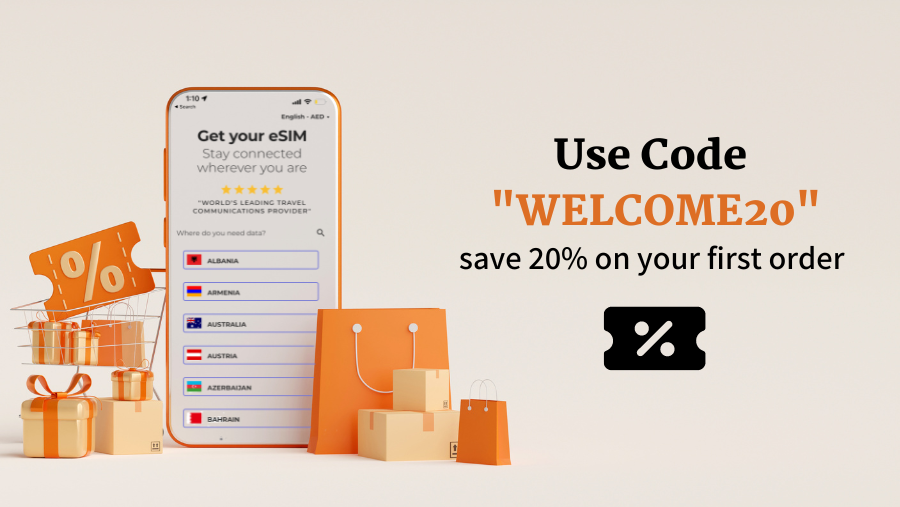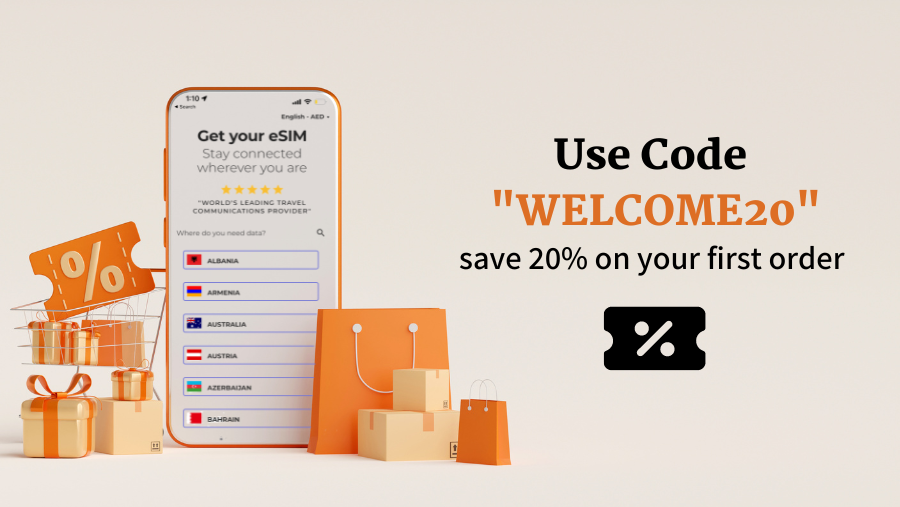 Get ready for special offers, tips and information, and the random pinch of "whaaat?!" We have a welcome gift for you! Use Code: WELCOME20