How BNE Enterprise helps you do business
Reduce costs, connect seamlessly, and get more done – on the go.

UNIFY COMMUNICATIONS.
UNIFY RELATIONSHIPS.
Say goodbye to complicated legacy PBX systems and hello to cutting-edge technology with a secure, one-stop, cloud-hosted virtual solution for all your communication needs. Your teams will have all the accessibility they need to seamlessly communicate and collaborate from anywhere, becoming more productive, effective, and efficient as a result.

SIMPLIFY
YOUR INFRASTRUCTURE.
Stop managing multiple systems with a variety of vendors, and simplify your IT infrastructure with a UCaaS solution like BNE Enterprise. Not only you will reduce the time spent managing multiple vendors, but you also benefit from a true united communications platform saving you both time and money.

FLEXIBLE
AND SCALABLE.
Eliminate the need for upfront capital investment. A cloud-based unified communications solution means you pay for only what you need when you need it, and you don't have to hire additional IT support. In an instant, you can spin up and down resources you need to manage your business' ebb and flow.

COMMUNICATIONS THAT GO BEYOND
VOICE, TEXT, AND VIDEO.
At BNE, Unified Communications means providing you with all the tools to communicate and collaborate better – even on the go. We feature the best roaming-free SIM card so you can stay always connected, wherever your business takes you.
Get up and running in minutes
Choose the Enterprise package that better fits your business.
Connect seamlessly, and get more done by using BNE Enterprise's features.
Keep your costs under control by monitoring them through the BNE Enterprise dashboard.
Discover BNE Enterprise's features
We offer a full portfolio of services to keep your business reliably connected.
VOICE

Toll-free numbers

Call and video conferencing

Voice mail transcription

Static IVR

Additional CLIs

SIP phone access

HD calls

Local numbers from 60+ countries

Mobile numbers

Calls terminated on multiple devices

Call forwarding

AI IVR

Private, random, and shared CLI

Call encryption

Unlimited calls to other BNE users

DATA

Expanded national coverage

Local data plans in 200 countries

eSIM

ANALYTICS

Advanced CDR

CONTROL

Dashboard

Management API

App integrations
Why take the journey with BNE?
There are so many UCaaS providers in the market, but how many of them are offering a service available in your region? BNE is the only provider offering unified communications solutions worldwide.
It means our services can be purchased and used all over the world, with no limitations.
Discover BNE Enterprise's plans
Choose exactly the communication that fits your needs and budget.

SHARED CREDIT
BNE Enterprise voice and data pool packages provide an assigned voice and data limit which can be shared across multiple users and SIMs to keep your costs under control.
Starting from 0.038 EUR/MB

CREDIT BY EMPLOYEE
A dedicated credit for each user, to make sure that everyone has access to the enterprise features they actually need.
Starting from 0.20 EUR/min
One phone system
All your communications from anywhere, on any device.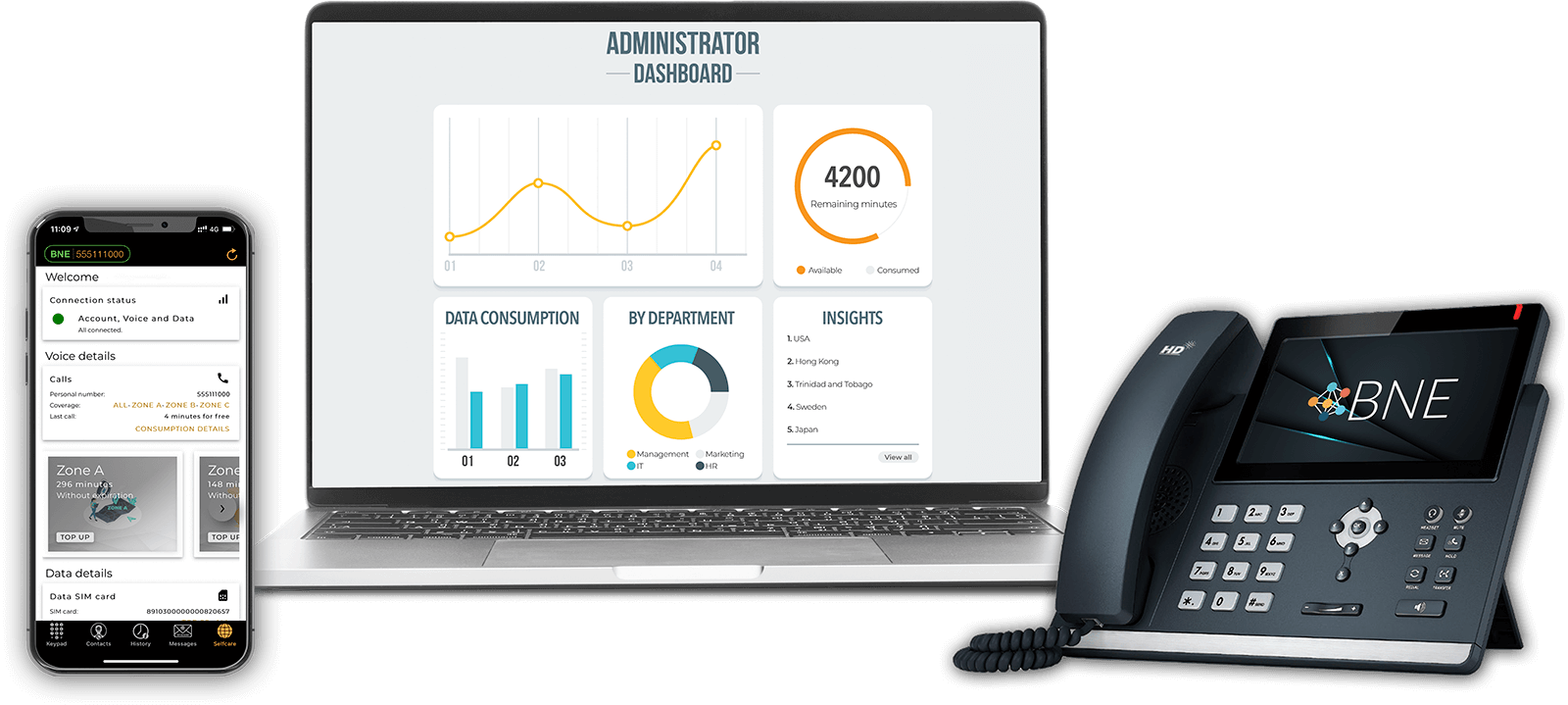 SEPARATE WORK AND PERSONAL NUMBERS.
Get a business phone number plus all of the features of a robust phone system without the expense of additional devices. That way, your personal number stays private and you always know when business is calling.
LOOK AND SOUND PROFESSIONAL.
BNE lets you know when a call is business-related so you can put your best voice forward. Your business will look bigger with features such as custom greetings and extensions that welcome callers and direct them to the right department or employee.
NEVER MISS A CALL.
Make and receive business calls and texts from anywhere with the BNE app. Take multiple calls at the same time by routing them to another phone or team member so your customers never hear another busy signal.
COMMUNICATION DONE RIGHT.
BNE makes it easy for people to connect and collaborate, without worrying about where they are or what device they're using, and by giving everyone easy access to their messaging and meetings, simplifying sharing and collaboration.
Choose how to connect
Bring your own device, or choose one of BNE's desktop phones, available also for rent.
IVR for the pre-triage and monitoring of quarantined Covid-19 patients.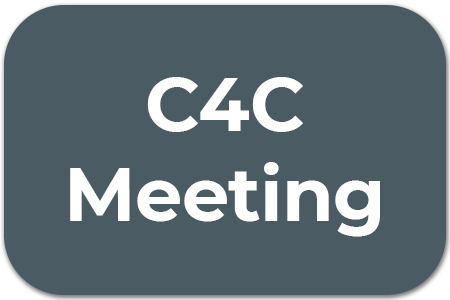 Telehealth platform to support patients whenever they need care.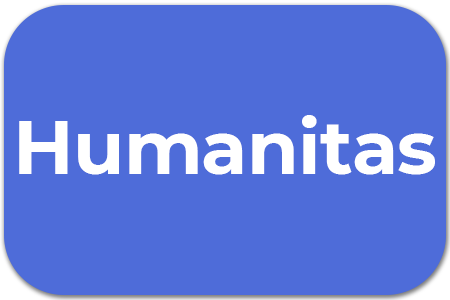 AI-driven smart IVR for the management of contactless hospital queues.

From the creators of BNESIM, the World's Leading Travel Communications Provider