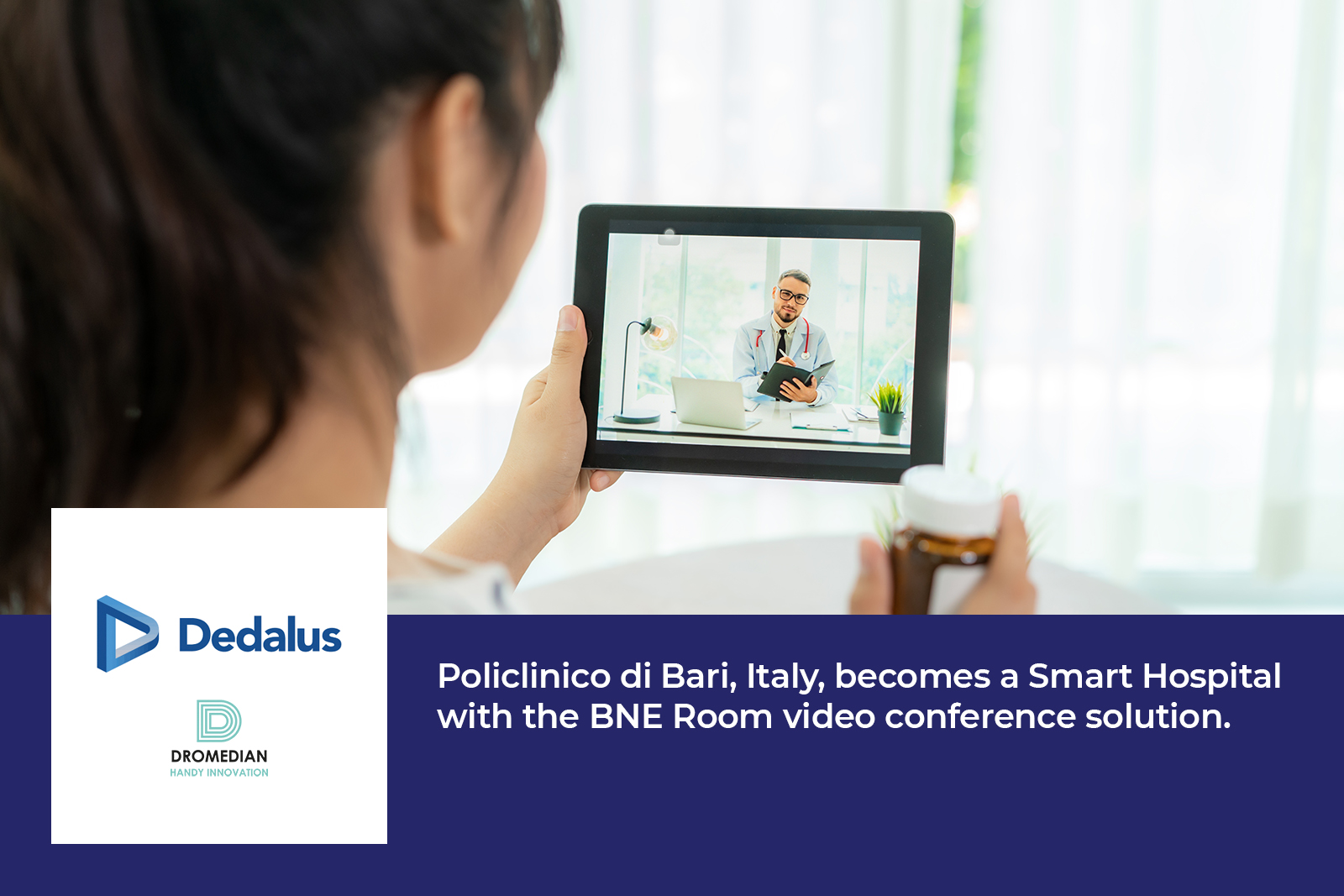 Dedalus
Established in Florence in 1990, the Dedalus Group is today a leader in clinical healthcare software in Italy, where it mainly operates with the Dedalus and NoemaLife brands. In the last five years, Dedalus has aggregated over 40 companies worldwide, becoming one of the first European players. It operates with over 2,000 employees – 1,200 of which in Italy, 550 in France, and a presence in 25 countries around the world. In the past 3 years, Dedalus has completely renewed its offer with cutting-edge architecture capable of anticipating the evolution that is characterizing health systems in numerous countries. With over 130 million euros of revenues in Italy, 60 million euros in France, and over 210 million euros at the consolidated level, Dedalus is one of the main operators in the sector with a leading position at the European level.
Website: https://www.dedalus.eu/
Dromedian
Dromedian S.r.L. is an Italian company incorporated in 2005, that has been building integrated systems for Italian public health for years with the "SmartHospital" platform. The Dromedian group was born from the commitment and dedication of a team of professionals who, through continuous research, innovation and development, make Dromedian always competitive in the market and in step with technological innovations.
Website: http://www.dromedian.com/

About C4C Meeting
C4C Meeting is a teleconsultation system activated by Policlinico di Bari, Italy, to ensure continuity of care for patients suffering from chronic diseases in the post-COVID era.
How it works
The doctor, during the first appointment with the patient suffering from a chronic pathology, evaluates whether it is possible to direct him/her to the telemedicine service managed independently or assisted by a caregiver.
All the symptomatic and anamnestic data are stored in a single integrated management system, thanks to which the doctor can also check the instrumental tests, whether they are performed in the company or also available in the electronic health record.
The next appointment is booked through the compilation of an NHS request and set on the agenda. The patient is provided with the credentials to access the dedicated portal. The system sends an email confirming the appointment and the link with which it will be possible to connect from a computer, or alternatively using a smartphone, by downloading the dedicated app.
At the end of the service, the doctor draws up the report and digitally signs it, sending a copy to the patient's email.

Giovanni Migliore, the general manager of the Policlinico di Bari, says: "The experience gained in the COVID-19 emergency phase and the development of a dedicated IT platform, allows us to permanently insert the telemedicine among the services that can be provided. In this way, specialists will also be able to work in smart-working mode and better follow the patients, alternating face-to-face visits and video consultations."