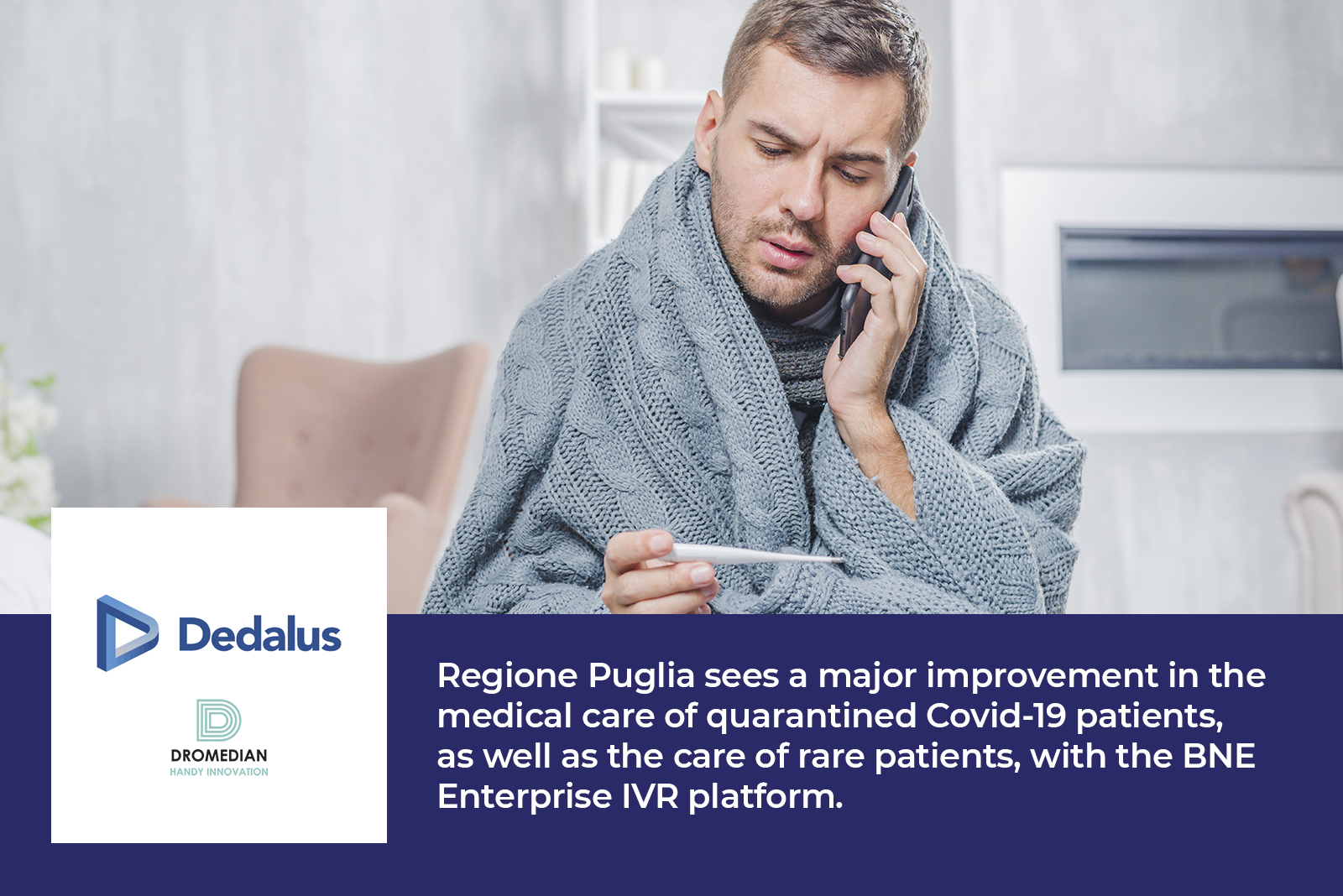 Dedalus
Established in Florence in 1990, the Dedalus Group is today a leader in clinical healthcare software in Italy, where it mainly operates with the Dedalus and NoemaLife brands. In the last five years, Dedalus has aggregated over 40 companies worldwide, becoming one of the first European players. It operates with over 2,000 employees – 1,200 of which in Italy, 550 in France, and a presence in 25 countries around the world. In the past 3 years, Dedalus has completely renewed its offer with cutting-edge architecture capable of anticipating the evolution that is characterizing health systems in numerous countries. With over 130 million euros of revenues in Italy, 60 million euros in France, and over 210 million euros at the consolidated level, Dedalus is one of the main operators in the sector with a leading position at the European level.
Website: https://www.dedalus.eu/
Dromedian
Dromedian S.r.L. is an Italian company incorporated in 2005, that has been building integrated systems for Italian public health for years with the "SmartHospital" platform. The Dromedian group was born from the commitment and dedication of a team of professionals who, through continuous research, innovation and development, make Dromedian always competitive in the market and in step with technological innovations.
Website: http://www.dromedian.com/

About H-Casa
H-Casa (#accasa), is the IVR system for monitoring the virus at home. Regione Puglia, in the south of Italy,  was the first to test the first home monitoring solution for patients forced to quarantine because of Covid-19.
How it works
The patient calls the A-Casa dedicated IVR number to proceed to a first informative self-diagnosis by replying to a questionnaire, establishing contact with the family doctor who, if needed, will contact him to perform a pre-triage by phone.

"This system created for the emergency - comments Michele Emiliano, president of the Region - will allow us to be closer to the Apulian thanks to technological innovation and can also be used in the future for non-COVID diseases. The most fragile citizens, rare patients, and cancer patients will test it for the first week."